Antonio Conte admits to having a rough season
Tottenham Hotspur head coach Antonio Conte has opened up on the huge emotional toll that the deaths of three of his friends have taken on him and how it has prompted him to reflect on his future.
Living in a central London hotel, away from his wife and daughter who live in Italy, while in charge of Tottenham, Conte has had to come to terms with the deaths on his own.
- Advertisement · Scroll to continue -
Gian Piero Ventrone, the club's fitness coach, died in October before Conte's friend and former Lazio defender Sinisa Mihajlovic died in December.
That was then followed by the death of Conte's former Juventus and Italy team-mate Gianluca Vialli earlier this month.
- Advertisement · Scroll to continue -
At 53, he is the same age as Mihajlovic was at the time of his death, while Vialli was just five years his senior.
Speaking for the first time on the subject since the death of Vialli, when Conte understandably canceled all media engagements, the Italian said: "For sure, this season is a difficult season from a personal aspect.
- Advertisement · Scroll to continue -
"Because to lose in such a short time three people that I knew very well – before Gian Piero Ventrone, then Sinisa, and now Gianluca. It was not simple.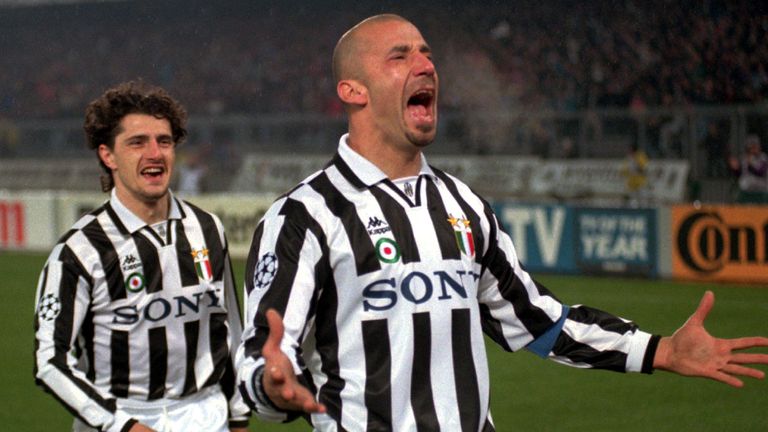 "For sure, when this situation happens, it brings you to have important reflections. Because many times we think and we give a lot of importance to our work and we forget the family, we forget that we need to have more time for ourselves.
"This season is a difficult season for me from a personal aspect. For sure, this season is making me have an important reflection on my future."
Conte, who is a self-confessed workaholic, added: "When you work and the work is at the top of your mind in your head, maybe we forget to stay with the family, we forget to stay with the friends, we forget to spend time with friends. But this is our passion and for that passion, we lose a lot of things. 
"When this situation [the death of friends] happens I think you start to think that maybe sometimes it is also good to give more time to your family and friends and also to yourself. Work is not everything in life."
"Sometimes it is important to make decisions to sacrifice and stay. I have a family who tries to support me and come here every moment that they can come. But this type of situation becomes more difficult when situations like these happen with Gianluca, Gian Piero, and Sinisa."
After Vialli's death, the Spurs' assistant manager, Cristian Stellini, offered an insight into Conte's mindset. Stellini, who has known Conte for years, described him as a "tough man," who "at this moment is more closed to show his feelings". Stellini said that Conte could talk all day about football and work, but it was a different story when personal emotions were involved. "In the tough moments, maybe you don't show or the silence is more than words," Stellini added. "We are in that moment."
Conte's contract at Spurs runs out at the end of the current season but, while his future at the club remains uncertain, he insists he remains committed to the challenge despite recent hardships.